The first of a three-part series.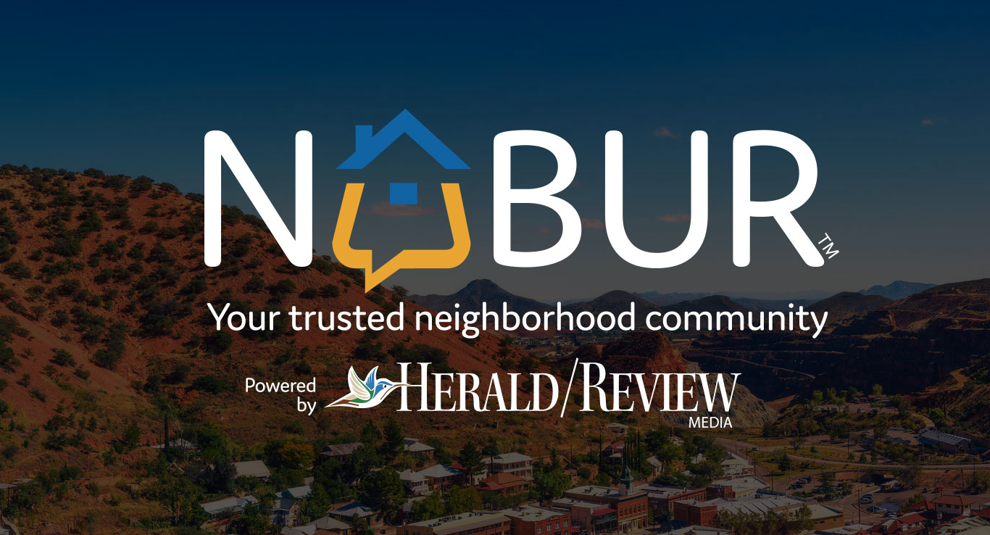 Help us understand what you value in community conversations so we can make our digital offerings more useful. This survey will only take a few minutes to complete.

By taking the survey, you'll be entered into a drawing for one of three $100 gift cards to local small businesses on our Love Local, Shop Local platform: loveshoplocalaz.com.
Here are the latest conversations happening on NABUR, our free online forum where you can connect with your community, focus on facts & make a difference.​
Bisbee native artist Chico MacMurtrie deployed his robotic sculptures last Sunday on either side of the Naco, Ar…
2021 graduation ceremonies are taking place throughout Cochise County as May comes to a close and June begins. H…
Schieffelin Days over takes Tombstone this weekend featuring the towns first ever burro races.
The annual Rex Allen Days Parade joins several other fun activities during this weekend's commemoration of the e…
The American Veterans Traveling Tributes (AYTT) Traveling Wall visits the San Pedro Golf Course in Benson last weekend.
SAFFORD — Seven area high school track and field teams competed in the 24 team Safford Rotary Invitational on April 10.
DOUGLAS — The Cochise College men's and women's rodeo teams are headed back to the College National Finals Rodeo…
DOUGLAS — Three days of action-packed collegiate rodeo will be taking place at the Cochise County Fairgrounds on…
BENSON— The 2A Benson Bobcats softball team hosted the 3A Payson Longhorns on Saturday in what was a battle of t…
DOUGLAS — It was another doubleheader split for the Cochise College baseball team who on Tuesday, had a 3-0 lead…
DOUGLAS — For the second straight year the Cochise College women's soccer team will be hosting a Region 1 playof…
PHOENIX — The Willcox Cowgirls, ranked sixth in the 2A state rankings, competed in the first round of the 2A sta…
The streak is alive. And now Buena High's softball team finds it is one of eight remaining teams in the Class 5A…
DOUGLAS — Four members of the Cochise College baseball team were awarded All-ACCAC/All-Region team honors this week.
ELFRIDA — Despite not qualifying for the 1A state baseball playoffs and playing for nothing more than pride, the…