BISBEE — Central School Project invites all area 2-D and 3-D artists to participate in its upcoming art show, Borderlines. The opening reception will take place on Saturday, April 14, from 5:30 p.m. to 8:30 p.m.
Artwork dropoff will go from 9 a.m. to 6 p.m. on Thursday, April 12, at 43 Howell Ave., in Bisbee.
The exhibition aims to include a wide range of artists' responses to the border and welcomes all interpretations of the subject, whether literal or abstract.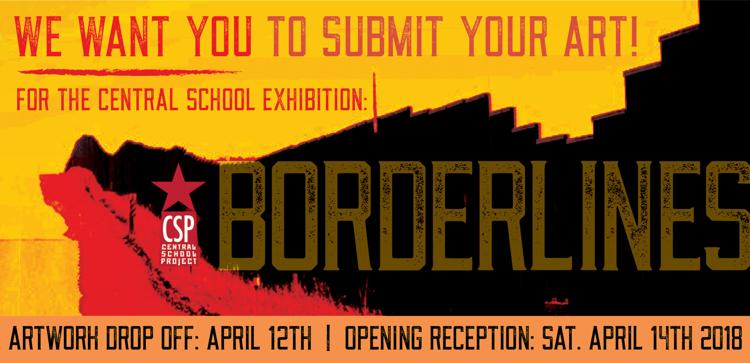 The organization will be accepting one piece of artwork per artist. The entry fee is $10, and everyone who enters will be included in the show provided there is enough space and that guidelines have been properly followed.
Central School Project would appreciate knowing ahead of time if someone intends to submit work. Please write to Laurie McKenna at bisbeecsp@gmail.com to provide submission info.
The Central School Project is supported by the Arizona Commission on the Arts, the Bisbee Foundation and the Community Foundation for Southern Arizona.
Submitted by Laurie McKenna, Central School Project executive director.