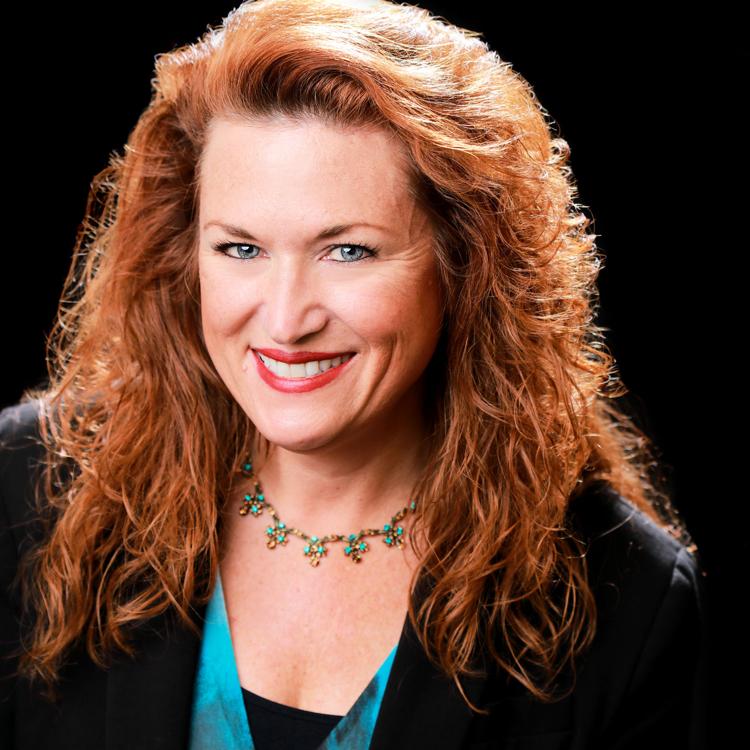 SIERRA VISTA — Melany Edwards-Barton has been selected to be the permanent chief executive officer of the Sierra Vista Area Chamber of Commerce.
Edwards-Barton, most recently a realtor with Haymore Real Estate in Sierra Vista, had been tabbed as the interim director after Jennifer Martin resigned the post in late September after just over a year on the job.
Edwards-Barton, who said she received and accepted the chamber's permanent job offer Wednesday morning, said her first full day without the interim tag is Thursday. She indicated she is eager to dedicate herself to the role and will leave realty behind.
"I do have some current clients that I do have contracts with, existing contracts, so I am partnering with another agent to help support those clients so I can fulfill those contracts," Edwards-Barton said. "But I will not be taking on any new clients at any point."
Mark Schmitt, the director of the Cochise College Small Business Development Center who sits on the SVACC's board and was on the board's hiring committee, said that while there was no directive from the board that Edwards-Barton stop her work as a realtor, the board was encouraged to get that assurance from Edwards-Barton.
"It was something that we'd hoped for, but it wasn't like, 'Do this, don't do that,'" Schmitt said. "You know as well as I do, a chamber of commerce, I don't know if you could do the job in 80 hours, let alone take on something else because there's so much morning, afternoon and evening stuff going on. It's a full-time commitment."
Schmitt said the hiring committee interviewed three other people for the job — two from the area and one "external candidate" — but Edwards-Barton separated herself from the pack. Her ideas, along with her knowledge of the position already, and her familiarity with the area and its businesses were big pluses in her favor, Schmitt said.
"She's filling in right now, and she's done a terrific job of that," he said. "Plus, she just has ties to the community and she already knows what the position is about. She served as a board member, so she knows that part of it, too. And, just once again, her management style is something that was appreciated."
Going forward, Edwards-Barton said she has no plans to turn the chamber on its head, though she will continue to move forward with initiatives put into place in recent years.
"We are looking at working a little more closely with our local government, and then, of course, our extended government as well, looking at economic development for our region down here," she said. "And then looking at ways in which we can better support our members."
Schmitt said the board and the hiring committee didn't ask for a commitment of any specific length from Edwards-Barton after losing Martin to an undisclosed position after just over a year at the job, but indicated they believe Edwards-Barton is in it for the long haul.
"She loves the community, she lives here, she's vested, she has roots," Schmitt said. "She has a long-term commitment to the community, so I think she'll be around for a while. It's a funny thing, too, a lot of times we think people should have jobs for life, but that's not the case anymore."