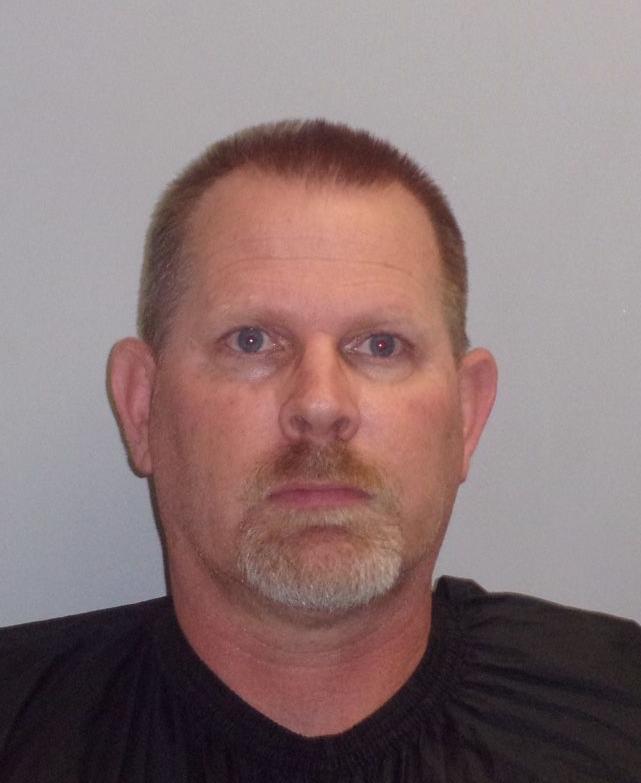 SIERRA VISTA — A U.S. Border Patrol agent accused of sexually assaulting children and arrested last week, faces a slew of new charges, a Sierra Vista police detective said Tuesday.
On Saturday, Dana Thornhill was charged with five counts of sexual exploitation of a minor, said Sierra Vista Police Detective Thomas Ransford. The new charges "are the internet aspect of the investigation," Ransford said.
According to state statute, an individual commits that offense when, "Recording, filming, photographing, developing or duplicating any visual depiction in which a minor is engaged in exploitive exhibition or other sexual conduct."
The statute also includes, "Distributing, transporting, exhibiting, receiving, selling, purchasing, electronically transmitting, possessing or exchanging any visual depiction in which a minor is engaged in exploitive exhibition or other sexual conduct."
The 49-year-old Thornhill was charged with two counts of sexual conduct with a minor and two counts of sexual assault of a minor last Thursday when he was arrested by Sierra Vista Police after a four-hour standoff at a church north of Huachuca City. Police were assisted in their investigation by U.S. Homeland Security Investigation special agents as part of an ongoing query into the sexual abuse of multiple children.
Thornhill is currently in custody at the Cochise County Jail without bond. On Friday he is scheduled to appear in Superior Court via video for a bond hearing, court records show.
Police told the Herald/Review that Thornhill was under surveillance Thursday afternoon when he fled authorities and headed to a church at the 2500 block of North Calle Segundo in Whetstone, police said. He surrendered after keeping authorities at bay for about four hours.
The Border Patrol's Tucson Sector declined comment Tuesday concerning Thornhill.
A spokesperson at the agency however emailed this statement to the Herald/Review: "The CBP stresses honor and integrity in every aspect of our mission, and the overwhelming majority of CBP employees and officers perform their duties with honor and distinction, working tirelessly every day to keep our country safe. We take all allegations of employee misconduct seriously and strive to be as transparent as possible regarding the release of investigative information to the public.
"CBP does not tolerate corruption or abuse within our ranks, and we cooperate fully with all criminal or administrative investigations of alleged misconduct by any of our personnel, whether it occurs on or off duty.
"CBP's Office of Professional Responsibility is cooperating with the investigation into the alleged unlawful conduct and further inquiries should be directed to the Sierra Vista Police Department."
Thornhill is known as one of the founders of Dawn to Dust, a popular mountain biking club in the area. A member of the group told the herald/Review Tuesday he had not been active with them for more than a decade.
"We have not seen him since he joined the Border Patrol," said Shane Stillwell.