SIERRA VISTA — Arizona sunrises. The sunsets. The Grand Canyon. The amazing host families. The night sky. Gray Hawk Nature Center.
Ask 16 German students what they love most about their three-week Arizona visit and you're likely to get 16 different answers.
"I am not ready to go back to Germany," Eik Handschug said flatly when asked about his stay. "I loved seeing all the wonderful things in Arizona and I loved Gray Hawk Nature Center. I thought Sandy (Anderson) was amazing. Everything here was amazing. The Grand Canyon, the people I met here, the friends I made and most of all, my host family. Everyone was so nice and I'm sad I have to leave."
Handschug's comments were echoed by other exchange students who visited Sierra Vista through its Sister Cities program.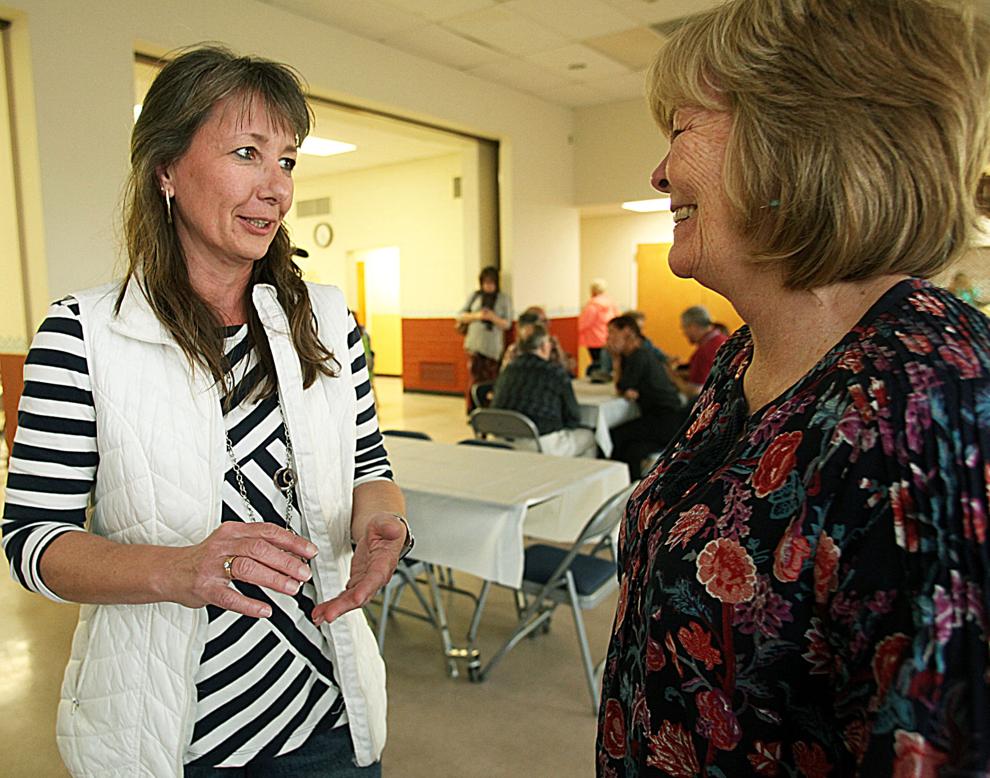 Sixteen students and two teachers from Radebeul — Sierra Vista's Sister City in Germany — arrived at Tucson International Airport on Feb. 12 and were treated to a whirlwind three-week visit. Each student stayed with a host family. They visited Fort Huachuca, witnessed a Tombstone gunfight, went caving on Brown Canyon Ranch, experienced San Xavier Mission in Tucson, the Sonoran Desert Museum, toured the state capitol and Arizona Capitol Museum, saw the Grand Canyon and much more. Amid all this, they spent a few days in Cananea, Sonora, Mexico, where they enjoyed the third Sister City south of the border.
During the group's farewell party on March 3, the German students, their host families and  members of the Sierra Vista Sister Cities Commission gathered at Madonna Hall at St. Andrew Catholic Church and chatted about their experiences here.
"I loved the Grand Canyon and would like to come back again and stay longer," said Luisa Sempf, who said she enjoyed Mexico, but found the food a little too spicy for her taste. "The food was very good, but it was too hot for me," she smiled. "But I thought Mexico was beautiful. I loved San Carlos."
Johanna Böhme, 14, said when she first arrived, she was a little scared about being so far away from her family. "I have met new friends here, so I am not homesick like I thought I would be," she said. "I love the sunrises and the night sky here and the Grand Canyon was amazing. It's so beautiful. I want to come back and spend a year here, just traveling the state. There is much to see and do."
Susanne Himstedt-Gilbert is the organizer for the student exchange between Sierra Vista and Radebeul every year.
"The student exchange is affiliated with the City of Sierra Vista, through the Sister Cities Commission," she said. "The Commission plans, organizes and executes the exchange. We have full support from the Sierra Vista School District. When possible, they send a teacher to Germany and excuse the students from school as a foreign country field trip."
The goal is to send eight students from Sierra Vista to Germany, along with eight from Cananea, said Gilbert, herself a German native, from Detmold, a small city in North Rhine-Westphalia.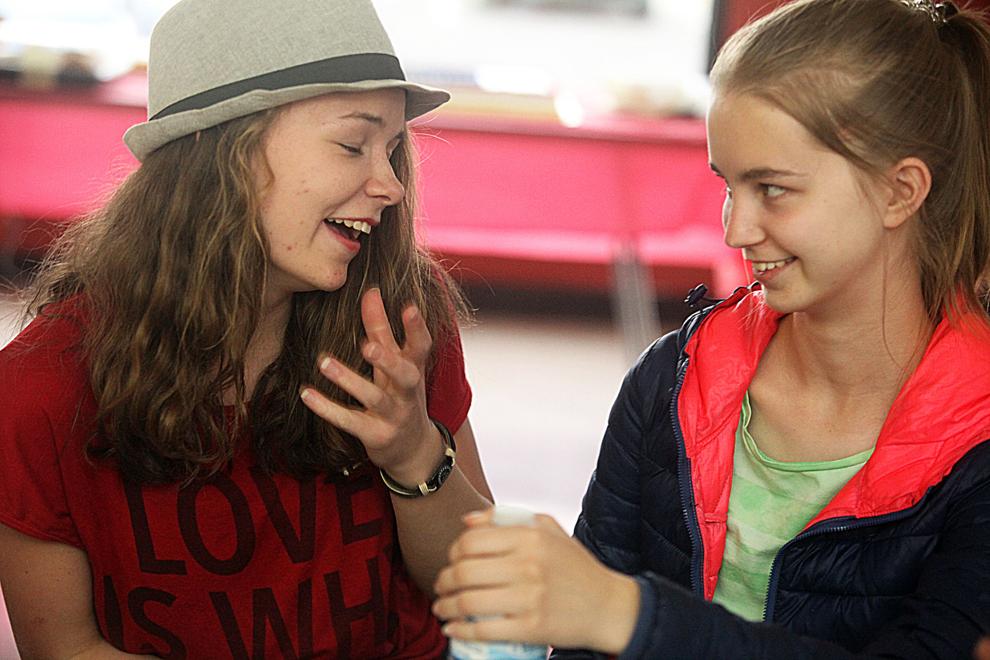 "My husband and I retired in Sierra Vista in 2007 after an assignment in Darmstadt, Germany. We first learned about Sierra Vista when we were stationed here for two years, from 1997 to 1999 and fell in love with the area," she said.
Last October, she accompanied the students to Radebeul, along with Buena High School's German teacher Matthew Lentz. Gilbert is active in the exchange because she enjoys bringing Germany closer to the young people of Sierra Vista. "I have two kids who speak fluent German and my son was part of the program three years ago and my daughter went with me in October," she said.
To qualify for the exchange program, students should be involved with the Buena Sister Cities Club and take German in high school, Gilbert said. They also are required to fill out an application and write an essay. Last year, a Tombstone High School student traveled to Radebeul with the group, as Tombstone had its own club at that time. But when the teacher who sponsored the club left the school there was no one to take it over, said Gilbert.
"I have seen so much growth in the students that have traveled to Germany with this program," said Gilbert, who believes the experience of living with a different family in a different culture helps young with independence and maturity. "Every student that I've worked with since getting involved in the program is more career-oriented and they attend college after high school."
Host families and students often become good friends.
"The Germans went out of their way to show us their home and their capital, Berlin," she said. "I met a lot of wonderful people through my experience, made new friends and learned a lot about old, eastern Germany."