An Arizona congresswoman is helping lead a bipartisan effort to push for a bill that would support local news organizations through tax credits.
The Local Journalism Sustainability Act would offer tax credits to support subscribers, advertisers and journalists, and rose up out of the fragile situation the industry has been in, aggravated by the COVID-19 pandemic.
"We are introducing this bill because we feel passionately about keeping our local journalists and community news outlets sustainable during these challenging times," U.S. Rep Ann Kirkpatrick (D-Ariz.) said. "The big national papers are great, but it's right here, with our local journalists, that I learn more and know how to advocate better for our home."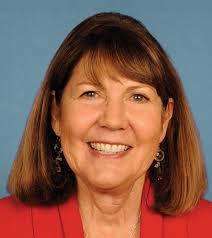 Kirkpatrick is co-sponsor of the bill with U.S. Rep. Dan Newhouse, R-Washington.
The tax breaks would last five years and would give newspapers a chance to get back on their feet, said Francis Wick, president and CEO of Wick Communications.
"Local journalism is on the verge of extinction if something doesn't change," he said, adding that the pandemic has hurt efforts to fund journalism over a long period without having a stable, newer business model to work from.
Wick Communications owns news organizations in 11 states, including the Herald/Review.
The proposed bill is supported by the National Newspaper Association, News Media Alliance and several state news organizations.
The draft bill would use tax credits to help increase newspaper subscriptions, compensate journalists and make it more attractive for local advertisers to invest in hometown media organizations.
There are three main segments to the Sustainability Act:
Credit for local newspaper subscriptions
Payroll credit for compensation of journalists
Credit for advertising in local newspapers and local media
These tax credits help small businesses market themselves with local media, enabling them to "get out there and fight for market share," Wick said.
The credit for local newspaper subscriptions would offer a $250 non-refundable tax credit to newspaper subscribers. This credit would cover 80% of subscription costs in the first year and 50% of those costs in following years.
Non-refundable tax credit can be used only up to the amount one owes to the IRS.
The payroll credit for compensation of journalists segment would give a $25,000 refundable tax credit to newspapers, as an organization, for the first year and a $15,000 for following years. This part of the bill is primarily to help employ and adequately compensate journalists.
Qualified news organizations include print and online publications that primarily create news or current-event related content. These publications must also have most of their readership within 200 miles of where they publish or within the state they publish in.
The last part of the bill, credit for advertising in local newspapers and local media, aims to encourage businesses to advertise with media organizations. This non-refundable tax credit includes up to $5,000 worth of advertising costs for the first year. The subsequent four years are reduced to a $2,500 tax credit.
New model
Wick said newspapers have seen revenue declines, predominantly in advertising, of 7 to 8% a year since 2008. He said a sustainable new model moving forward would see digital subscription revenue offset the costs of our newsrooms.
"This is a very different business model than the one we have just 10 years ago, where advertising was over 80% of our overall revenue stream," he said. "Today it accounts for less than 50% in Wick."
Wick Communications began a shift to sustaining newsrooms with subscription revenue about 18 months ago.
"This bill is a critical support measure to help bridge local professional journalism's transformation to a stable economically feasible digital model," Wick said. "The reality is newspapers organizations have been working toward a future model recognizing you can't transform a legacy model all at once, the economics don't support it, so the timeline is a gradual one to modify and COVID-19 blew all of that up."
Wick said he's aware that people will balk at the idea of government assistance for journalism, "but the alternative is far more jeopardizing in terms of qualifying information and keeping citizens properly informed."
"Every part of this act sunsets, and in no way do I believe journalism should be funded by the government over an extended period of time," he said. "We must maintain an objective third party position, asking appropriate questions and ensuring everyone has a voice along the way."
The bill is the latest effort in Congress and individual states to shore up the hard-hit media industry through various means.