COCHISE COUNTY —2021 marks the 20th anniversary of the 9/11 terrorist attacks on the United States of America.
As the nation reflects on this day, Cochise County first responders, law enforcement, educators and residents recount their memories of the day and thoughts the community should keep in mind moving forward.
"I clearly remember that morning, the oncoming shift as well as the offgoing shifts, just standing, sitting around the TV in shock, in disbelief, in silence as the attacks continued and the details unfolded," said Douglas Fire Chief Kevin Lomeli. "It was horrific, it was terrifying. We soon realized that the fire service and our nation had been changed forever."
The Herald/Review reached out to the community members in Cochise County and nationwide to share their stories of that day, and how their lives have been impacted since.
Here's what they had to say. 
"You knew there were human bodies in there that totally disappeared."
Those are the words of Ilene Miller, former executive director of Nassau and Suffolk County Police Reserves in Long Island, New York. Miller and her husband, Loring, who both reside in Sierra Vista, were assigned to assist with escorting and evacuating residents at Ground Zero on Sept. 12, 2001.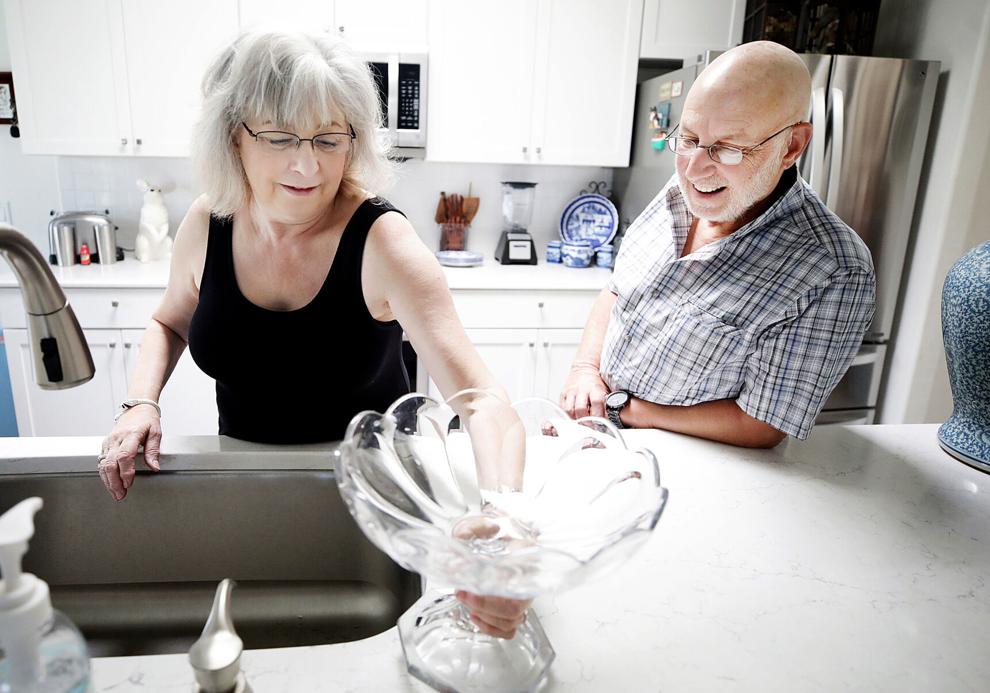 "When I got there ... The sight was just so unbelievable, so inconceivable, so surreal that you didn't know where you were, you didn't know what you were doing, you didn't know what was gonna come next; you just couldn't even take it in," said Loring Miller, former president and CEO of the Nassau and Suffolk County Police Reserves, and sergent and director of Special Operations of the Nassau County SPCA. 
"We're from New York, we've seen these buildings, we've been in these buildings, and here they are on the ground, ash," he said. "The fire is still burning in the pit ... rescuers all over the place, and we're just coming in on this picture, and how can we — how can anyone even make a dent?
"I saw the worst evil I had ever seen ... and the question was, 'what are we gonna do?' "
He said he and his wife were called in under the SPCA to rescue pets and any other animals from Ground Zero, but ended up also assisting with escorting residents back to the remains of their apartments to retrieve any surviving belongings. 
"We went into basically powerless, very severely damaged buildings that first day," Miller said. "We go in the apartment, they'd open the front door, and they're ready to race in and look for, you know, anything, again from their pet to their belongings or whatever that they were allowed to bring out, and we'd literally have to grab them by the shirt because there's no wall." 
Because of the damage to the buildings, Loring Miller said the elevators weren't functional and that he and Ilene had to escort residents up and down flight by flight of stairs.
"One of the men assigned in my group had just had lung surgery and he had severe asthma, and of course none of his medications," said Ilene Miller. "Now, I have some asthma, so what did I pack in the backpack I wore the entire time I was at — you know, Ground Zero?  All kinds of emergency asthma equipment, from more inhalers, to nebulizers, to anything I could think of because that was most important to me for my well being ...
"He told me about his situation, and the first thing I did is give him an inhaler ... And then, on my radio I hear from my chief, and another radio, the deputy chief, asking me where I was, why am I taking so long to get my group back and what's going on. And I explained about this man who very likely could die on my watch, and I said, 'no one's dying on my watch today ...
"I said 'and I gave him some asthma inhalers and medications and things in my backpack,' and I heard screaming from both of these people ... (They said) 'We do not administer medication!' and I said, 'and then he will die.' ... To me, a human life came first, wasn't that why we were there, for each human life? So I just said 'I can't hear you, I think my radio's going dead.' 
"I did what I had to do with him and then I got back to the staging area, and I totally disobeyed orders."
"It's another nightmare to see their faces when you tell them that their mother was never going to come back," said Ramon Melendez Sr., who lives in Pennsylvania and is the father of four grown sons; Melendez lost his wife Mary Melendez when the second plane hit the World Trade Center 20 years ago.
Melendez recalled the morning of 9/11 when his wife, who worked near the 90th floor in the World Trade Center, called him after he had arrived home from work and told him to turn on the TV.
"She was telling me she saw smoke, and then she said that the intercoms in the office were telling people to leave and then they would change their mind and said 'no, stay because the building is secure,' " said Melendez. "I was telling her 'leave' and she said that she had to find her supervisor ...  As I'm standing there and I'm looking at the TV, I see ... the second plane hit her building. I just — I just lost it.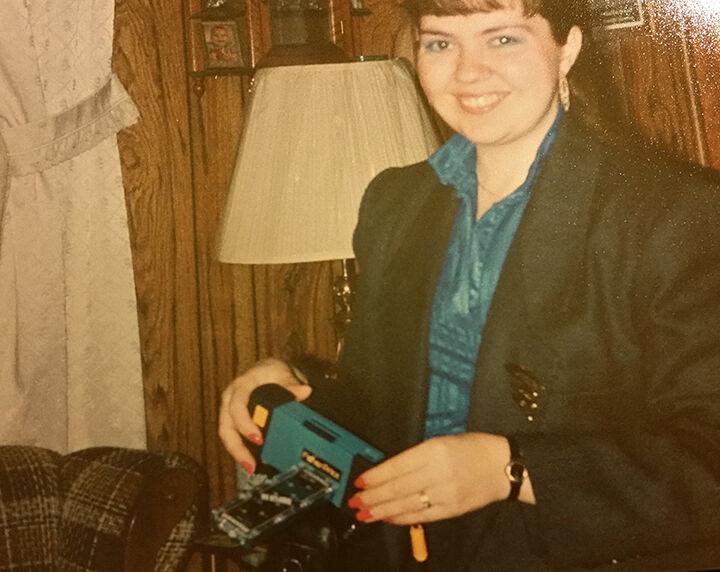 And then the phone went dead, and I knew right there and then that everything was going to change for me and all I kept thinking was about her. And I kept thinking if anything happened to her, how would I explain it to my kids?"
Melendez said that he didn't tell his two younger sons, aged 5 and 6 years old at the time, about the death of their mother for two weeks, as he and his eldest son searched the hospitals in New York City for her.
"I told my son we had to go to New York and search the hospitals and search the burn centers, and walked all over the place just trying to figure out if she made it out," said Melendez. "We spent two weeks and nothing.
I made a promise to her that if anything ever happened, that we would raise these kids to be grown men, and make sure that they are able to fend for themselves ... And those were the words she said, 'make sure they grow up to be men,' and they're men now. I'm just happy that I was able to accomplish that."
Lasting ramifications of 9/11
In 2016, this trend continued as the New York Times reported that hate crimes against American Muslims rose to their highest levels since 2001. 
Dr. Carlos Quijada, psychology professor at Cochise College, said that this type of discrimination comes from people associating those of Middle Eastern decent with the terrorists who organized and carried out the Sept. 11 attacks.
"What happens cognitively is very interesting," said Quijada. "There (were) several studies done post-9/11 ... So the people who experienced greater fear and greater anger tend to put people in groups. So after 9/11, this fear and this anger turned to all the people we associated with the attackers, which in general, we can say, Middle Eastern descent."
Effects of 9/11 on military intelligence.
"Having been doing this for 32 years, you know we always want to learn from anything," said Maj. Gen. Anthony Hale, commanding general of Fort Huachuca. "As we look back on 9/11, and we've looked at ourselves, of course we want to improve our readiness posture. It's all about the military, our army, our soldiers being ready to execute their mission.
"I don't think we can neglect any enemy. We see what an organization did to America that was not a formidable ground force. It wasn't state-sponsored, it was a terrorist organization. I think we must be prepared to respond to any conflict when our nation calls."
Hale emphasized reflecting on lessons learned from the previous involvement with conflicts in World War I, World War II, Afghanistan and Iraq to build upon their defense posture.
 "I think that we definitely have to look at what we've learned over two decades of COIN (Counterinsurgency) fight and our CT (Counter Terrorism) fight there. And now as we go back to large-scale combat operations ... We have to look at those lessons that we've learned over the past two decades to make sure that we don't make those mistakes again, and to make sure that we're ready to not only compete, but also fight and win.
"Just look at how many service members we've lost in both of the conflicts in Iraq and Afghanistan ... That wasn't in vain. So, we got to make sure that we are better the next time the military is called upon so we can fight and win our nation('s) wars. And winning does matter. It matters to all of us."
The Associated Press reported on Aug. 27 that more than 7,000 U.S. service men and women lost their lives in the wars in Afghanistan and Iraq with an approximate cost of the wars expected to surpass $6 trillion.
Effects of 9/11 on law enforcement.
The effects of 9/11 also influenced those in the law enforcement and fire service fields.
Sierra Vista Police Chief Adam Thrasher said that since 9/11, there has been more interdepartmental communication and coordination amongst law enforcement agencies in the county.
"We know each other by first name, we have each other in the phones, we can call each other, they are always willing to help," said Thrasher. "We've had a couple of instances here where we've had to evacuate the high school for bomb threats.
"We evacuate the high school, we go to a reunification center and I've got Homeland Security (and) Border Patrol standing there, waiting saying 'what do you want us to do for you?' ... That's not one of their primary duties, but they are there to help."
Cochise County Sheriff Mark Dannels also emphasized the heightened focus on border security since 9/11.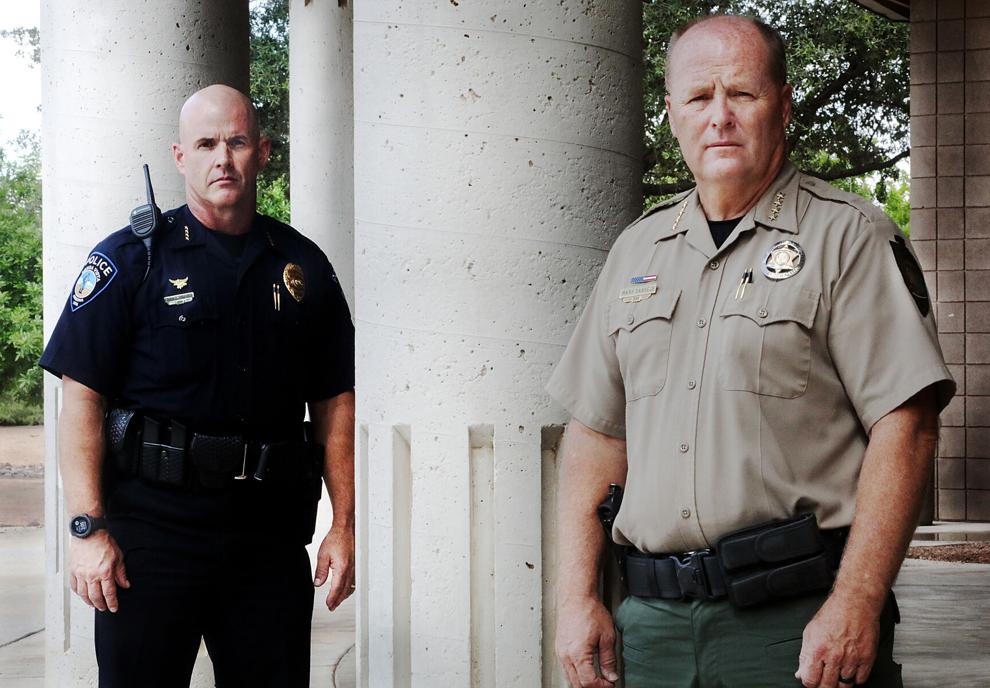 "Our border is a big impact on an entry into our country, and we're a gateway to the good, the bad and the dangerous that come through our southwest border," said Dannels. "In recent months, we've had just in the Tucson sector — which is part of Cochise County— 200,000 getaways along the southwest border.
Right now, we're seeing 1,100 a day on the southwest border coming in — that are not caught — that are somewhere in the United States."
Effects of 9/11 on fire service.
In the fire service, more emphasis has been placed on cross communication with law enforcement and enhancing the efficiency of responses.
"We're starting to do some training for domestic terrorist-type events, but this really pushed us forward on leaps and bounds," said Fry Fire Chief Mark Savage. "It really helped us integrate with the law enforcement community. We're doing a whole lot more integrated training and responses now. I don't think that's the only response to 9/11, but I think it's also a function of the increasing acts of violence events that we're seeing."
Brian Jones, fire chief for Sierra Vista Fire and Medical Services, said that 9/11 has placed more emphasis on improving the efficiency of responses.
"We are always looking at ways to more efficiently and safely respond to emergency calls," said Jones. "Based on the nature of the call, we either just send an ambulance or we will send just a fire truck," said Jones. "If somebody is in cardiac arrest, then we will send the forces because you're going to need the manpower."
"We always approach every scene with precaution and safety standards," said Bisbee Fire Chief George Castillo. "Anytime there's any type of major incident, we'll approach it much safer, be more aware, and utilize the resources as needed in the community."
20 years later, what should the community keep in mind?
Two common themes: Never forget and remember how people came together to help those in need.
"We all need to remember the importance of not forgetting everybody that was affected that day — so many lost, loved ones, friends, and unfortunately the impacts of 9/11 continue to this day," said Lomeli. " It's also important that we continue to educate our youth for decades to come, so that they don't forget and they're fully aware of our history and the attacks of September eleventh."
Dannels and Hale called for unity.
"Over the past several years, the country has become more divided, and I think we need to as Americans remember and embody the sentiment that in times of peace and in times of war, remember what the military does for America and for our freedoms," said Hale.
Dannels echoed Hale's sentiment.
"The day we forget 9/11 is a day that we are going to be in trouble in this country," said Dannels. "We have to stand united as the United States of America, as Americans, so we can be the greatest country on earth."
Quijada emphasized a balance of the two.
"It comes up to a decision; what are you going to focus on?" said Quijada. "The fear, the anger and the attacker? Or focus on the goodness of humanity and how we were able to come together, and help each other and pull each other out and support each other?"
Reporter Capri Fain contributed to this story.