While Arizona saw a 17 percent increase in the number of COVID-19 cases July 13-July 20, Cochise County saw a 19 percent increase.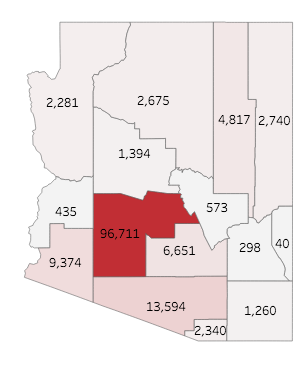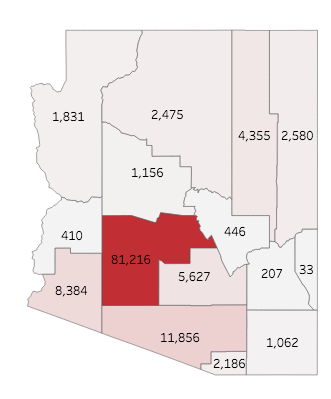 On Monday, July 13, the Arizona Department of Health Services reported that Arizona had documented 123,824 cases of COVID-19 and 2,245 deaths. Cochise County has at 1,062 cases, Graham County was at 207 cases and Greenlee County had 33.
As of Monday, July 20, Arizona had documented 145,183 cases and 2,784 deaths. Cochise County was up to 1,260, Graham County was up to 298 cases and Greenlee County had 40 cases.
From July 13 to July 20, Cochise County lost another seven residents, bringing their total to 29. Graham County lost one more resident to the virus, bringing their total to five. Greenlee County has lost one resident. 
On July 13, 3,373 people were in the hospital with COVID-19, on July 20, that number was 3,084. The number of people on ICU also dropped from 936 to 886. Those on ventilators dropped too, from 671 to 622.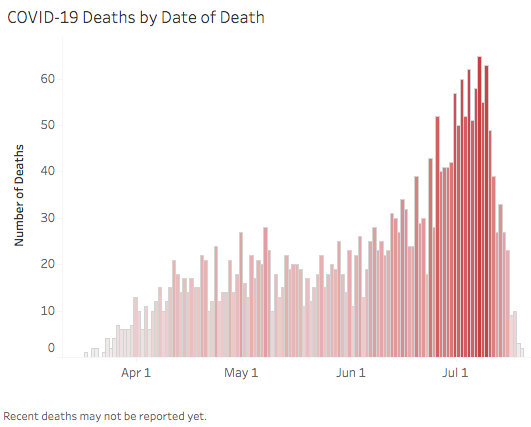 Nationally speaking, on July 12, the U.S. had documented more than 3.2 million cases since the start of the pandemic and 134,572 deaths. On July 19, the U.S. was just shy of 3.7 million cases and 139,659 deaths. 
For more information about Arizona's response to the COVID-19 outbreak, visit azhealth.gov/COVID-19. For national statistics, visit: