The State of Arizona reported 3,349 new COVID-19 cases Friday morning and an additional 79 deaths. The total since the pandemic started now stands at 156,301 cases and 3,142 deaths.
According to the state, health officials reported seven more deaths in Cochise County, bringing that total up to 38. The county added another eight patients to their list, bringing their total cases to 1,327, with 346 cases currently active.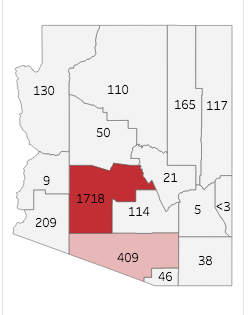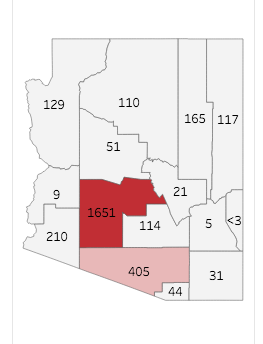 According to the state, the number of people with COVID-19 in the hospital continues to decrease, as do the number of people in ICU and on ventilators. There were 2,844 patients in the hospital Thursday and 837 were in ICU. Of those, 575 of them were on ventilators. 
Also on Thursday, the U.S. Centers for Disease Control reported more than 70,000 new cases and 1,078 deaths. The total nationwide now stands at nearly 4 million cases and 142,755 deaths.