Cochise County recorded 31 more COVID-19 cases, bringing their totals to 1,217 cases, 29 deaths and 754 recoveries.
Fourteen more Graham County residents have been diagnosed with COVID-19, bringing to 292 the total number of cases since the start of the pandemic. As of Saturday night, Greenlee County has documented 39 cases.
The Graham County's cases, 55 have recovered and five have died. Twelve Greenlee County patients have recovered and one has died.
The ages of Graham County's positive cases:
(51) under 20, (79) 21-34 years old, (115) 35-64 years old, (47) 65 years old plus.
On Saturday morning, the state reported 147 new deaths and 2,742 new cases. The state has documented 141,265 cases overall and 2,730 deaths.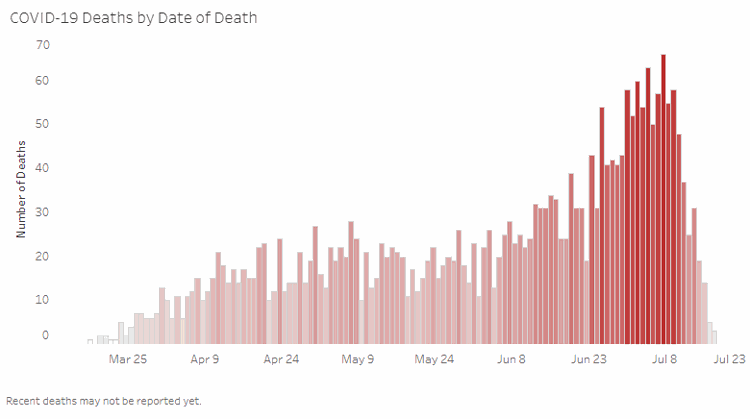 The U.S. Centers for Disease Control reported 74,710 new cases Saturday and 918 new deaths. That brings the total nationwide to over 3.6 million cases and 138,782 deaths.