The emotional power of live music is familiar to grown-ups. But for children who are surrounded by recorded music, their first encounter with real musicians creating music live is undeniably memorable. Sierra Vista Symphony board member Bobbie Moore remembers, "After one of the Children's Concerts, there was a boy who cried when the music stopped. He told me that was because he wanted more music." For over 15 years, the Sierra Vista Symphony has been providing that amazing experience free of charge to Cochise County's fifth graders.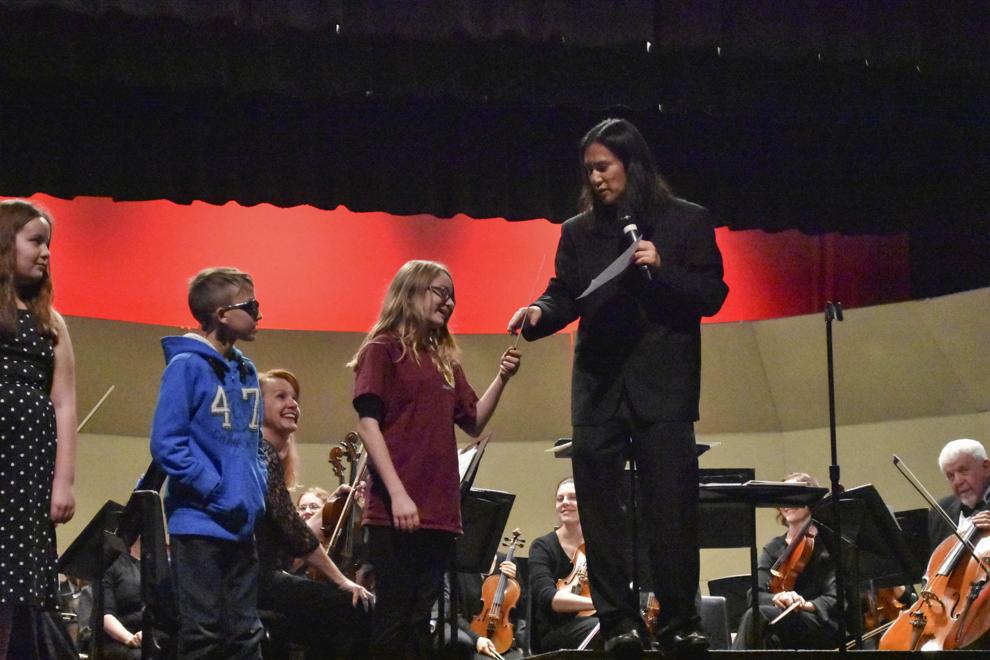 The Sierra Vista Symphony is now in its 22nd season with an ensemble of about 60 professional musicians under the leadership of Artistic Director and Conductor Toru Tagawa. Musicians come together from communities all over southern Arizona to perform three concerts each year. The Symphony works with the community to spread the love of music to all corners of Sierra Vista, sharing 50 complimentary tickets for every evening concert with the Buena High Fine Arts Department. "We give each student two tickets so that they can bring a parent," said Bobbie Moore. "One girl brought her mom who had never been to a symphony concert her whole life." Sierra Vista Symphony board member Mary Mueller added "We are very fortunate because a lot of rural communities do not have a symphony."
One of the Symphony's signature gifts to the community is the Children's Concert. Each fall the Symphony board's education committee contacts all of the schools in Cochise County, offering free tickets to all fifth grade students on a first-come, first-serve basis. The concert is held annually at the Buena Performing Arts Center. In 2017 nearly 1,000 fifth-graders from 18 different local schools attended. Before the concert, Symphony board member Kathy Marvin visits each classroom to teach children about instruments, music, and the experience of live symphony. Afterwards the students compete for ribbons in writing and art contests, offering them a chance to share the essence of their experience with others.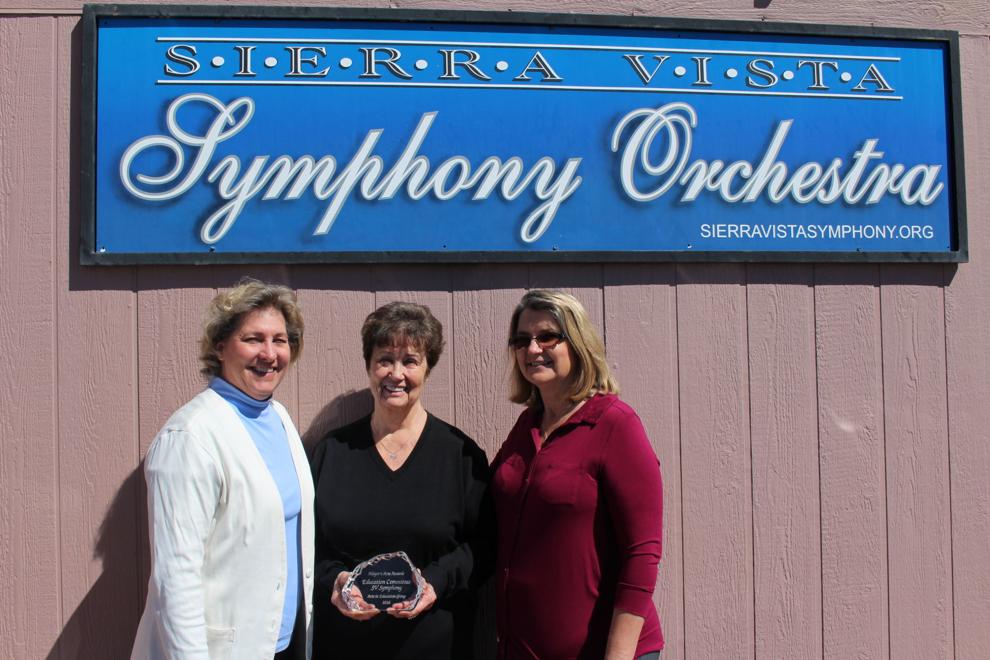 The program has been so successful that the Symphony board's education committee received the 2016 Mayor's Arts and Humanities Award for Arts in Education. The education committee includes Dr. Renae Humburg, Kathy Marvin, Bobbie Moore, Dr. Cristina Reinert, and Barry Smith.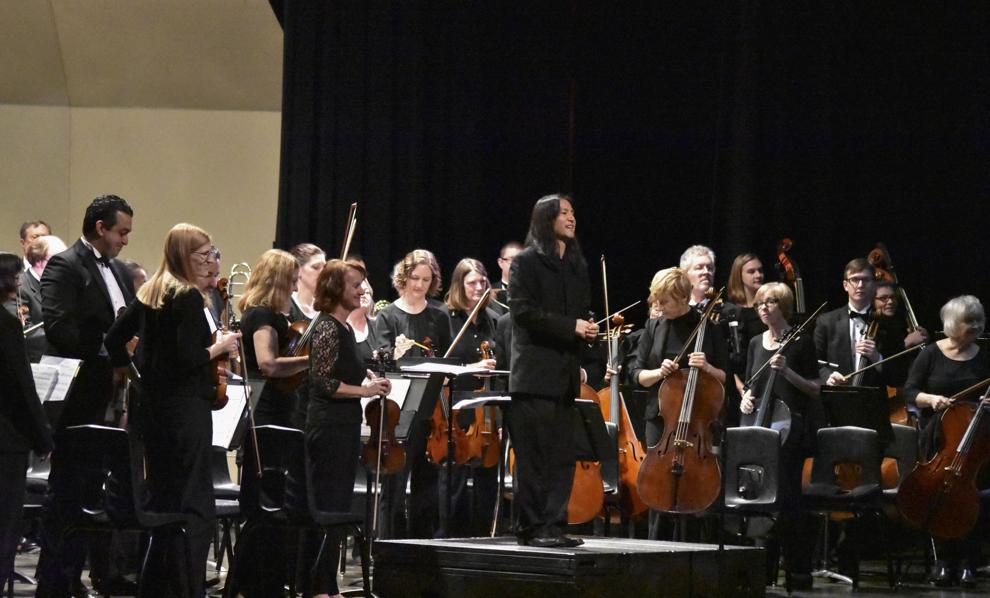 As one teacher wrote to the Symphony, "With music missing from our curriculum, you have been instrumental in helping [the students] develop a lifelong love of music." The Children's Concert is an unforgettable experience in these fifth-graders' lives. As Bobbie Moore described it, "When students come through the Buena Performing Arts Center doors, immediately their personas change. They learn to listen. They learn to pay attention. The music speaks to them."
"A lot of times when you live in a rural area, you don't have these opportunities," said Mary Mueller. "The Symphony opens up their minds. They learn the 'how' of creating music; that it is more than throwing a switch. They see music being created. You never know who you might touch at that age that makes them want to take up an instrument."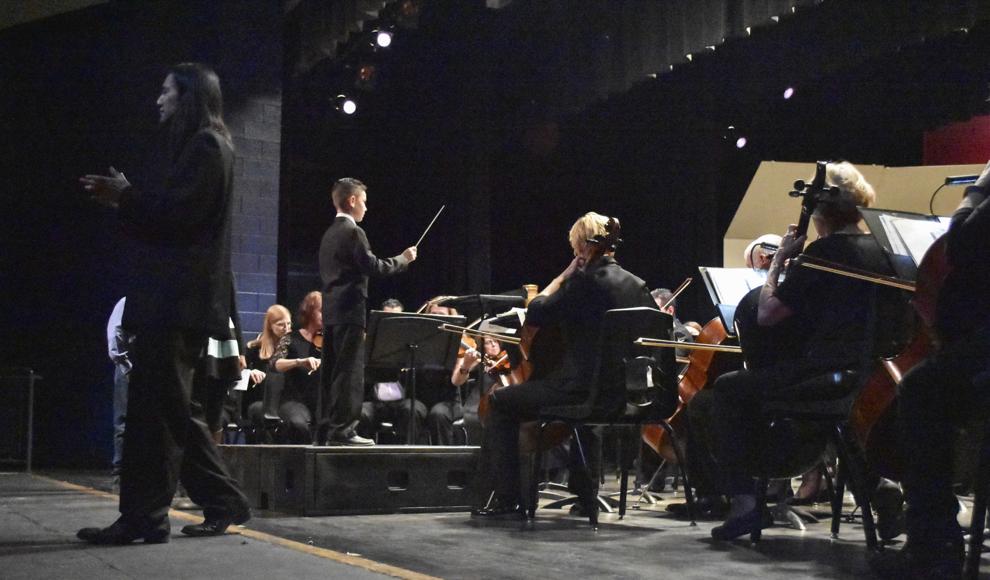 The Arizona Community Foundation of Cochise was one of many community members, organizations, and businesses that supported the 2017 Children's Concert. The concert costs $14,000 in music rental fees, musician salaries, supplies, and other expenditures. Symphony staff, board members, and volunteers also contribute an incalculable amount of time, talent, and heart to this effort.
ACF of Cochise provides scholarships and grants in our community. For more information about how to apply, call 520-439-0595 or visit azfoundation.org/Cochise. ACF of Cochise grows its funds with community support. If you are interested in giving in our community, consider contributing to one of ACF of Cochise's funds. Your dollars will become a lasting legacy that will continue to benefit our community.