Students receive free or reduced-price meals at the rate of more than 75 percent in northern Cochise County, while those rates are less than 50 percent in neighboring Graham County.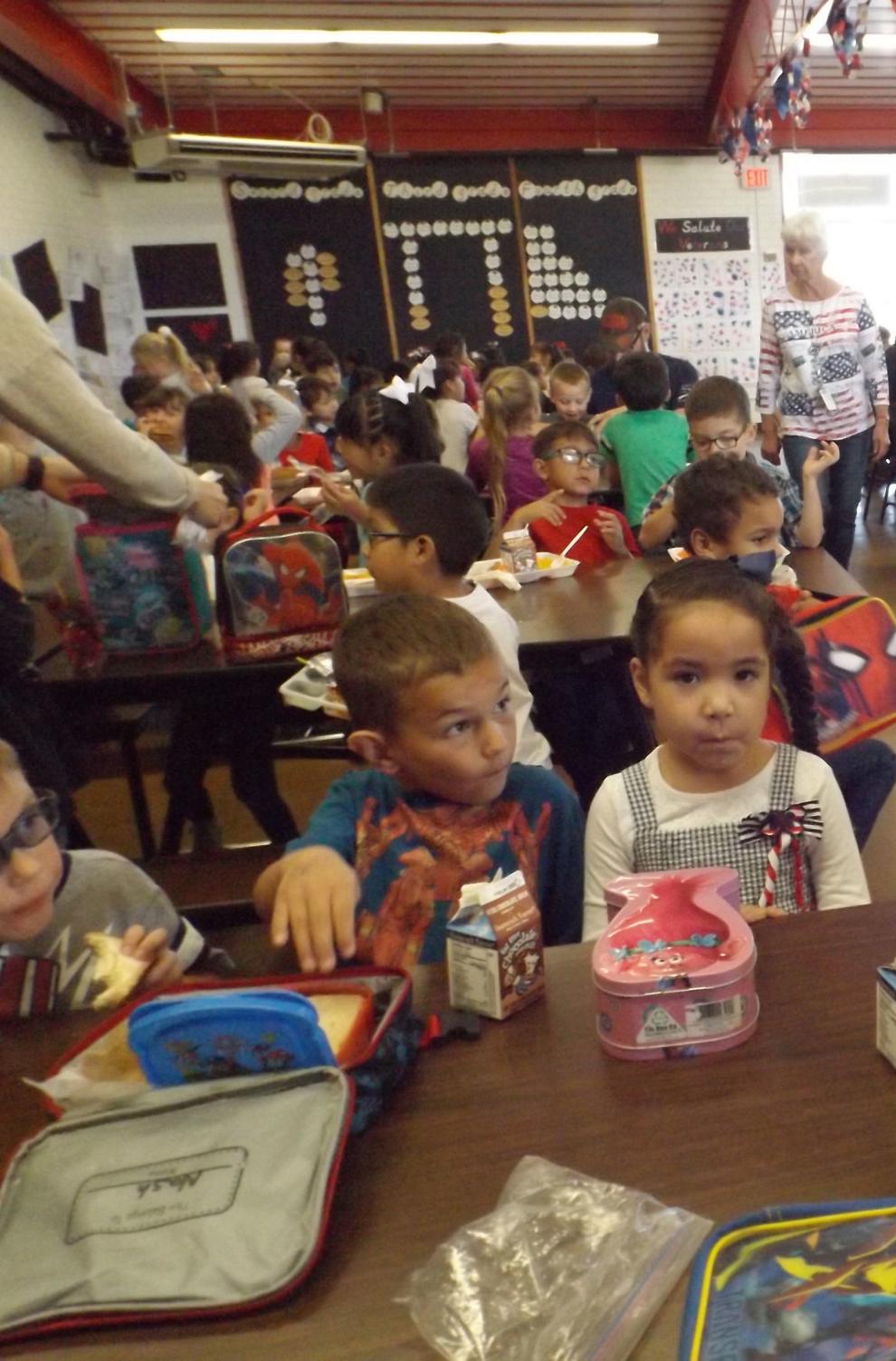 The Willcox Unified School District is at 77.7 percent, out of a total of 1,065 enrolled students, WUSD Superintendent Kevin Davis said.
He believes the percentage could be even higher "if families would complete an application annually."
A family needs to complete an application each year to qualify.
"If a current application lapses, a family will be charged for meals," Davis said, explaining that the district has no control over it, as it is "federally controlled."
"However, we are more than willing to work with families to get assistance, as no child should go hungry," he said. "We are also willing to assist families that may be in difficult circumstances and are unable to pay a past-due lunch balance."
Another reason the school meals program is important for the district is that "additional funds are generated by the number of free or reduced applications we receive," Davis said.
"The number of applications determines eligibility for many of the grants the district receives," which go toward funding for teachers, aides and technology, he said.
WUSD provides access to breakfast and lunch for all students during the school year, as well as a summer meals program in June, Davis said.
In the Bowie Unified School District, about 25 miles northeast of Willcox, 96 percent of the total student population of 61 eats breakfast and lunch at the Bowie cafeteria, Marvonne Ebert said.
Of the 61 total, the breakdown is 23 high school, 14 junior high school, 19 K-5 and five preschool, Principal Wendy Hayes-Conger said.
About 40 miles northeast of Willcox, in the San Simon School District, 72 percent of students — or 88 out of 123 — eat free or reduced-price meals, administrative assistant Donna Lewis said.
Both Bowie and San Simon schools serve students from kindergarten through 12th grade.
On the opposite end of the Sulphur Springs Valley, at Cochise Elementary School, about 15 miles southwest of Willcox, 34 out of its total 82 students receive free or reduced-price meals, Candy Acuna said. Twenty-four of those are free meals, while 10 are reduced-price meals.
At Ash Creek School in Sunizona, students are able to eat school breakfast and lunch at no cost, thanks to the USDA's Community Eligibility Provision (CEP).
About 35 miles south of Willcox, the school serves students from kindergarten through eighth grade.
Enacted as part of the Healthy, Hunger-Free Kids Act in 2010, CEP gives schools "an alternative to collecting, approving and verifying household eligibility applications" for the free or reduced meals, Superintendent Sue Shepard said.
A district, individual school or group of schools in a district with an "identified student percentage" (ISP) of at least 40 percent may apply for the program, she said.
ISPs are based on students approved for free meals without an application because either they have "been identified as low income by another program — such as the Supplemental Nutrition Assistance Program, formerly known as food stamps — or are considered at risk of hunger — because they are homeless or in foster care, for example, Shepard said.
While there are "many benefits to adopting CEP," Shepard said two of the biggest are "reduced administrative costs — since schools don't process meal applications — and reduced stigma — because there is no overt identification of student eligibility."
Other benefits include "streamlined meal service — due to an easier checkout process — and school staff not having the stress of dealing with negative balances in student meal accounts," Shepard said. "Students who are not hungry perform better in school, so school personnel expect the value of CEP will extend beyond the cafeteria and into the classroom."
Attended by Willcox-area students but technically located in Graham County, Bonita School is about 20 miles from Willcox via Fort Grant Road. Out of its total 87 students, 49 percent receive free or reduced-price meals, District Secretary Cyndi Brewster said.
In the Safford School District, the largest in Graham County, out of a total 3,121.96 students, 1,441.69 (or 46.1 percent) eat free meals, while 226.68 (46.5 percent) eat reduced-price meals, SUSD Business Manager Tim McHugh said.
One possible explanation for the disparity is that the Cochise County poverty rate ranks higher than both the state and nation.
According to recent U.S. Census Bureau data, the county's poverty rate over the five-year period from 2012-16 was 18.9 percent, while the statewide rate was 17.7-percent, and the national rate was 15.1 percent, said Dr. Robert Carreira, chief economist at Cochise College Center of Economic Research.
Of the county's seven incorporated cities and towns, Willcox had the second to the lowest poverty rate at 20.6 percent, with the lowest being Sierra Vista at 14.9 percent and Huachuca City being the highest at 34.8 percent, he said in a Jan. 11 statement.
Countywide, 26.9 percent of all children live in poverty, compared to 25.3 percent statewide and 21.2 percent nationwide, Carreira said.
At 31.2 percent, Willcox has the second to lowest child poverty rate, with Sierra Vista the lowest at 22.2 percent and Huachuca City the highest with 44.5 percent, he said.
However, Sierra Vista is the only city to have a rate below the countywide rate — Willcox and the five other municipalities are all above, Carreira said.