SIERRA VISTA — Less than two years after taking the reins as the Chief Executive Officer of Sierra Vista's hospital, Dr. Dean French is leaving for Montana to become the CEO of Community Medical Center in Missoula.
Officials at Canyon Vista Medical Center announced Monday that Jeff Egbert has been named the hospital's interim CEO, while French will be returning to his home state and to the hospital where his wife and two of their children were born.
"While we are all certainly sad to see Dr. French and Jen leave Sierra Vista, we wish them all the best as they move home," said Canyon Vista Medical Center board chair Bruce Dockter in a release. "Dr. French has done an outstanding job during his time here, leading us through the design, development, construction, and move into our new facility. We will always be thankful for the impact he has had on our community and our region."
Canyon Vista Medical Center and Community Medical Center are two of eight community hospitals in the country affiliated with RegionalCare Hospital Partners, a privately-owned corporation that partners with "regionally-focused community hospitals in non-urban markets," according to its website.
Egbert has been with Community Medical Center since January, when RegionalCare acquired the hospital and named him the interim CEO. French has been the CEO of Canyon Vista Medical Center — formerly Sierra Vista Regional Health Center — since November 2013.
"I expected to be here five years at a minimum," French said. "When I joined RegionalCare, I didn't know they were in the process of looking at Missoula as an acquisition. It was hard because the opportunity came along and I had to think about it. … I feel like I'm cutting my time here short, but at the same time, if I didn't say yes now, I might not get the opportunity again."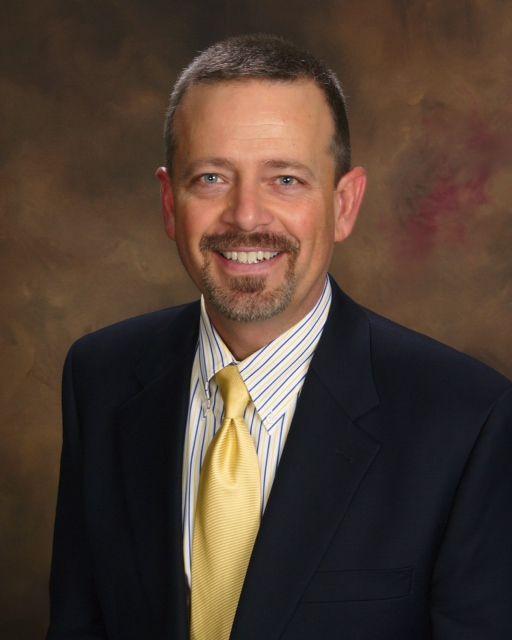 Egbert is somewhat of a regular interim CEO for RegionalCare facilities. Prior to his stint in Montana, he served as the interim CEO at Clinton Memorial Hospital (CMH) in Wilmington, Ohio. His 25 years of hospital experience include CEO positions in Texas, Oregon and Alaska, as well as Phoenix Baptist Hospital in Arizona.
"My family and I call the Phoenix area home so it will be nice to serve a hospital in Arizona," Egbert said. "I have had the unique opportunity, as part of RegionalCare over the last several months, to learn about all the great things that Dr. French and the team have been doing at Canyon Vista. I look forward to working with the employees, medical staff, and the board as we continue to use this beautiful new facility to provide high quality care to the people of southeast Arizona."
Egbert received his master's degree in healthcare administration from Trinity College and his bachelor's degree in chemistry and biology from Mount Marty College. He is a member of the American College of Healthcare Executives, and his first day at Canyon Vista is expected to be in late September.
"He's quite good at these interim assignments," French said. "He knows how to come into an organization, not be disruptive and lead it in the direction it's supposed to be going while they transition leadership."
According to the hospital's release, leaders from the hospital board, medical staff, and RegionalCare will begin a nationwide search for a new CEO "in the near future." French said he doesn't believe it will be difficult to attract a quality CEO to the facility that opened in April.
"We've gotten a lot done in the last two years: getting the new hospital built, bringing in more staff, building the trauma center," French said. "I certainly feel like we have things positioned for the hospital to grow and become a regional hospital for Cochise County. Is it done yet? No. Would I have liked to be here for the next two years to see it through? Yes. But we have things lined up to take those next steps."