SIERRA VISTA – The Nov. 8 General Election ballot will ask registered voters in the Sierra Vista Unified School District to authorize a $29 million bond the district needs to fund a number of capital projects.
If approved, the bond money will be used to address aging buildings, transportation needs, educational technology, equipment upgrades and school capacity deficiencies.
"State cuts in education funding that started with the recession in 2008 have created a serious shortfall in our capital fund, making it impossible for us to pay for big infrastructure projects," said Superintendent Kriss Hagerl.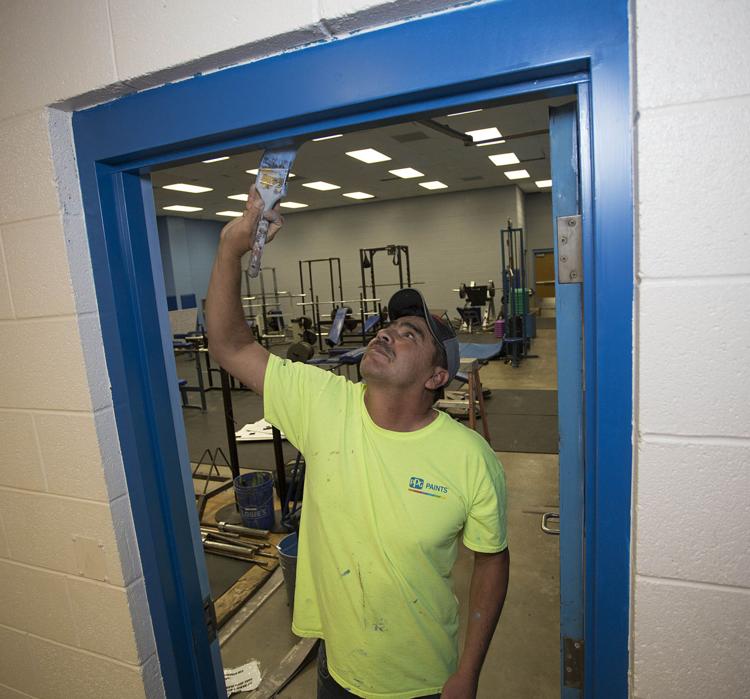 From 2009 through 2016, the school district has endured a cumulative reduction of nearly $13 million to its capital budget, noted Hagerl. The funding cuts have left the district without adequate capital to address critical facility improvements at all of its sites. In addition, outdated school buses – some more than 18 years old - continue to be used.  In order to keep pace with current trends in education, new technology needs to be in place for all grade levels, to the tune of $7.4 million, Hagerl noted.
"Prior to the recession, we had a capital fund of nearly $3 million annually, but the state has since cut that to about $350,000," said Hagerl. "We just do not have the funds to keep up with what needs to be done for critical infrastructure upgrades."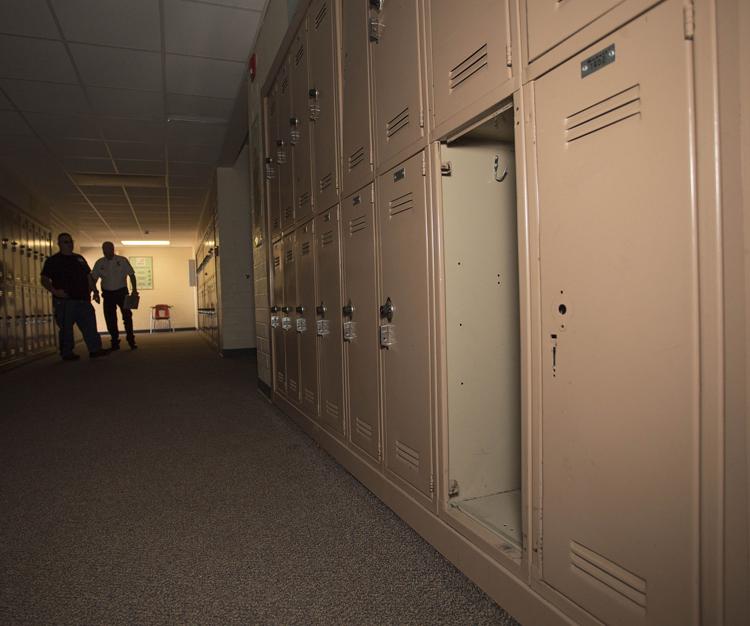 In an effort to gather community input to help find solutions, Hagerl organized a 23-member committee of diverse community representatives that included the school district, City officials and business and civic leaders. The Capital Planning Committee, with Bruce Dockter as its chair, met for the first time in March. The committee compiled a 21-page report of critical capital improvements that had been identified by architectural firm Orcutt/Winslow, and presented its findings to the school board and community.
The architectural firm had been retained to complete a comprehensive analysis of the district's facilities. Ed Boot, project consultant for Orcutt/Winslow, presented a briefing to the planning committee when it first convened, outlining $33 million in different projects, Dockter said, as he recalled that meeting.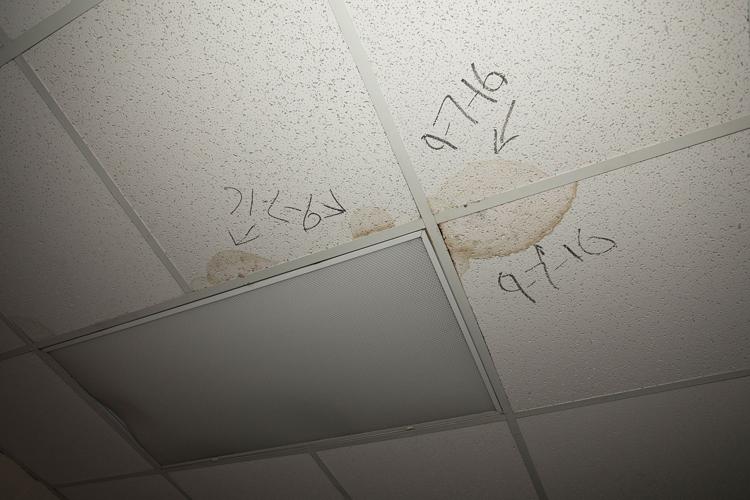 The committee went through the recommendations, which were prioritized based on the "most impact to the district," and presented those findings to the school board.
"The fire, life and safety projects were at the top of the list of priorities, then came the need for new roofs," Dockter said. Fire, life and safety upgrades involve replacing electrical systems, fire alarms and sprinklers at all school sites.
Roofs across the school district are another critical assessment that came through Boot's report. It identified 780,000 square feet in roofs that either need to be completely replaced, or require major repairs, said Dockter. "The 780,000 square feet is equivalent to more than 200 houses," he noted.
When asked about some of the more pressing infrastructure concerns, district maintenance supervisor Jim Torrey also emphasized roofs. "Two years ago we had two different schools with mold issues because of leaks," he said. "District wide, nearly all the roofs need to be replaced or recoated. We've had significant leaks at Joyce Clark (middle school) and Town and Country (elementary school)," he added. "Last year, the capital funding was cut so drastically, that I had to cancel major roofing projects."
Other infrastructure deficiencies Torrey mentioned are obsolete drinking fountains and outdated toilets and urinals. "Because the drinking fountains toilets and urinals are so outdated, it's getting more and more difficult to find parts so we can make the necessary repairs," said Torrey, who has more than 20 years experience in construction.
With voter approval, the school district will issue two bonds - purchased by investors – to fund the list of projects that have been on hold because of the capital funding cuts.  
"We'll have two bond sales and if approved, our bonds will be paid back over 22-years from the time they're sold," explained Hagerl.
Across the state, school districts are turning to voter-approved initiatives in the form of bonds and overrides to generate additional tax revenue to fund projects and operations. These bonds and overrides are tools local communities can use to fund local schools above what the state allocates.
Dockter, who along with planning committee member Pete Huisking, has been presenting information about the bond election to different organizations throughout Sierra Vista. "We've probably given 30 presentations and so far, we're getting a good response from the community as we present to different groups," he said.
One of the questions that comes up is how much the bond will cost property owners, Dockter noted.  "Looking at the average home owner in Sierra Vista, with an assessed value of around $148,000, the property tax is expected to increase by about $7 a month," Dockter said.
There also are questions about oversight and knowing how the funds will be spent.
"We understand that this is a lot of money and we will have a bond oversight committee made up of community members," said Hagerl. "There will be quarterly reports about how the bond dollars are being spent. We will be doing all of this completely in the eye of the public, they will see the results."
If the bond is not approved, SVUSD will be forced to rely on continued state funding and risk further disrepair at different school sites, Dockter warned. When essential facility repairs need to be made, it would require the district to tap into educational operational funds, which could result in personnel reductions and impact other programs.
"Several schools across the state already have bonds in place, but Sierra Vista's last bond, which was used to fund Buena High School in 1991, was 25 years ago," Dockter said.
If the bond is approved, the district will move forward with a request for proposal for an architect, Hagerl at the first of the year. The first bond sale is expected to go out sometime in March, with funding available in May to start working on infrastructure upgrades during the summer when students are on break.