BISBEE — A former substitute teacher at Willcox High School has been sentenced to five years on probation after he pleaded guilty to luring a minor for sexual exploitation and furnishing obscene materials to a minor.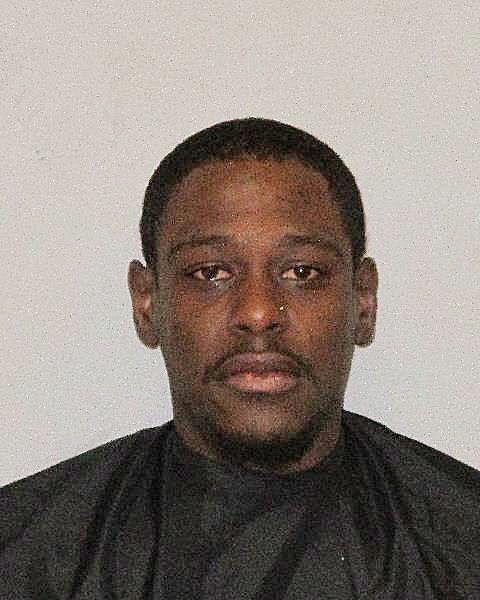 Jermaine Courtney Waddy admitted in October that he sent a student a video of himself masturbating and had solicited sexual conduct from the student, who he knew was a minor. He was sentenced Dec. 7 to probation for five and four years, with the terms to be served concurrently.
Waddy, 29, must also register as a sex offender, close all social media accounts and "is not permitted to reside in the city of Willcox, Arizona, or its outlying communities," according to Judge Wallace Hoggatt.
However, the sentence handed down by Hoggatt on the luring charge is not what adult probation officials had in mind. A pre-sentence report prepared for the court recommended Waddy be imprisoned on that charge, which carries a presumptive prison term of 3.5 years.
"Given the serious nature of the offense, the number of victims and that the defendant violated a position of trust, it would appear a term in the Arizona Department of Corrections is warranted and appropriate," the probation report stated.
But Waddy asked for leniency, arguing his behavior with the students "represents a shocking departure from his ordinary character" and that he accepted full responsibility and was remorseful for his action. He also cooperated with investigators and took a plea deal to ensure the victim wouldn't have to testify.
Hoggatt agreed, although the judge pointed out Waddy could end up being resentenced if he violates the terms of probation or lifetime sex offender registration. The judge ordered several restrictions on Waddy's activities, such as no contact with the victims or their immediate families, no dating anyone who has minor children and no employment in which he'll have contact with minors unless preapproved by his probation officer.
Waddy was also sentenced to 48 days in jail with credit for 49 days he served after his arrest. Seven other charges were dismissed as part of a plea deal negotiated by the Cochise County Attorney's Office.
The investigation into Waddy's activities began March 6 when the Willcox Department of Public Safety learned several students had received or viewed sexually explicit videos or images involving Waddy. A Willcox Police officer then used a social media account belonging to a female student to converse with Waddy in a sexual manner.